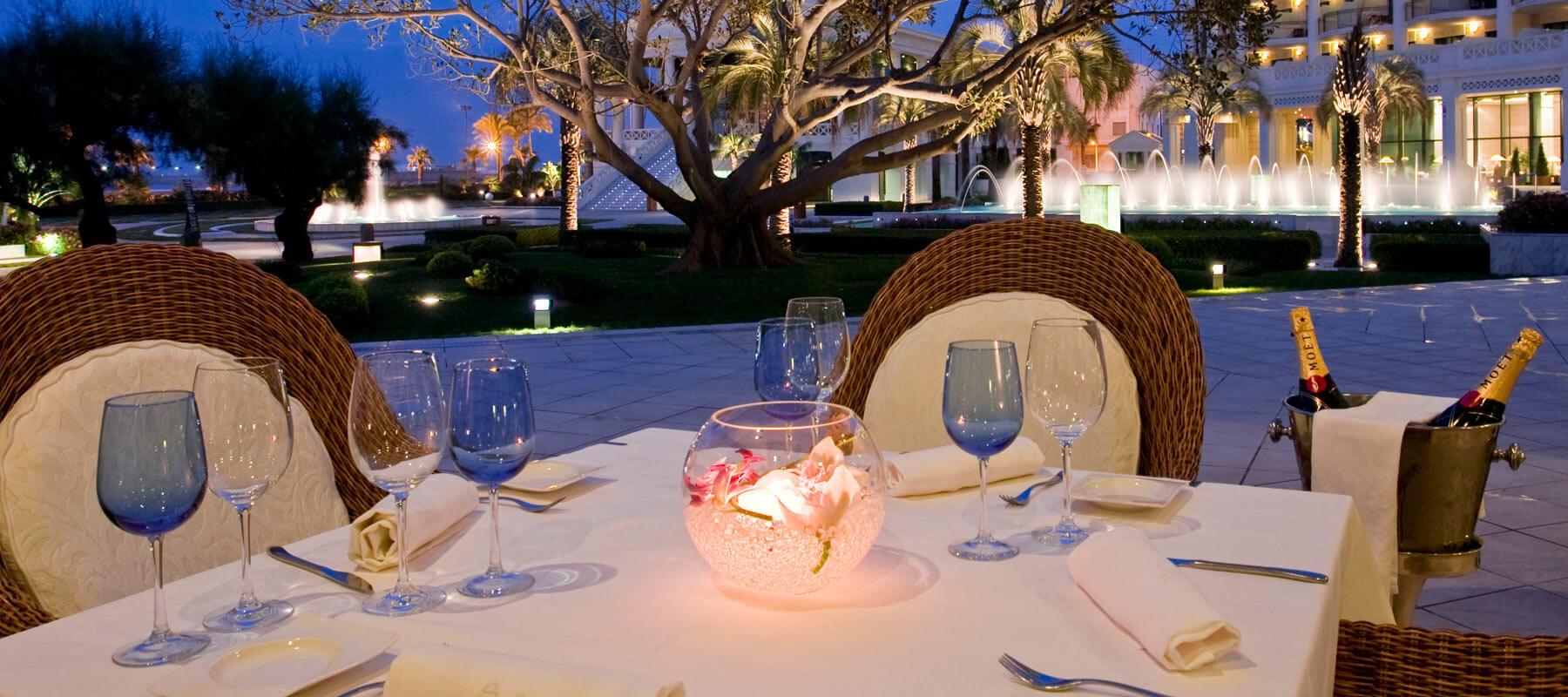 Gastronomy with sense
A wide range of dining services
A luxury hotel must have a dining service to match. This is the philosophy which motivates us, quality and good taste. Restaurants, bars, breakfasts, room service… You will definitely be satisfied.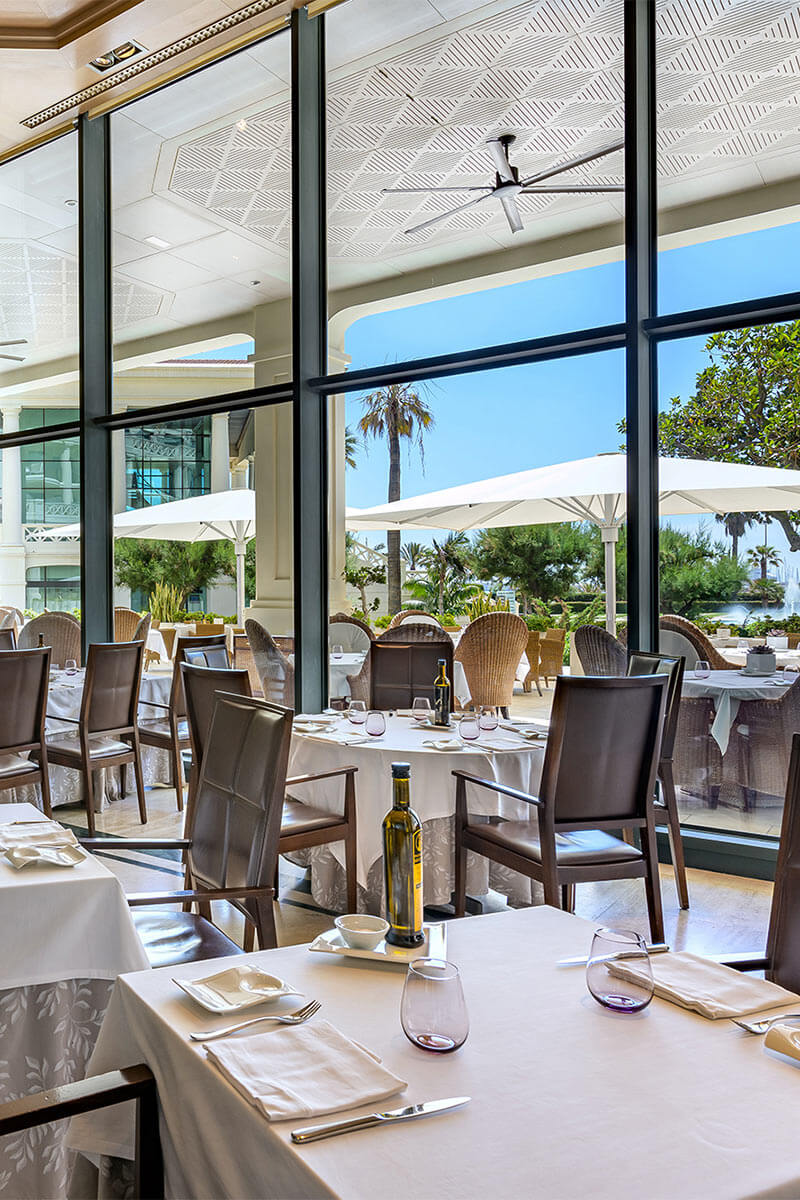 Brasserie Sorolla
Brasserie Sorolla offers a subtle and varied menu without any extravagant proposals, loyal to traditional cuisine and with an exquisite presentation. Modern and bold perfectly describe the menu that chef José María Baldo and his team have created for you.
As well as fantastic dishes, the setting at Brasserie Sorolla makes dining here a fantastic experience. The dining room, presided by Sorolla's painting La Señora, includes spectacular views of the Mediterranean Sea, which you can enjoy from its porch during the summer season. The menu includes a snacks section with tapas, small portions and pasta to please all tastes.
Opening hours: from 12:00 p.m. (noon) to 11 p.m.
Menu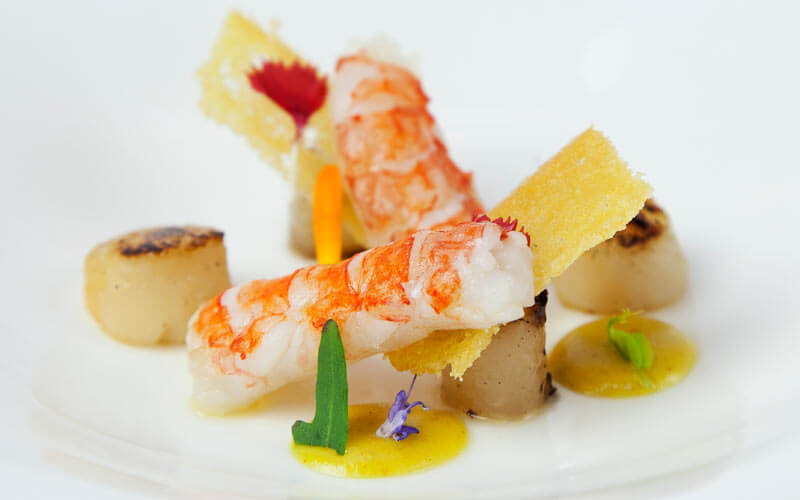 Breakfast buffet
An irresistible temptation of flavours combined in harmony served in a unique setting. During summer season, you can also enjoy breakfast in the hotel garden.
Breakfast hours: from 8:00 a.m. to 11:00 a.m.

Lobby Bar and porch
Meeting point with magnificent panoramic views of the Mediterranean Sea from its porch. The Lobby Bar offers a large selection of cocktails elaborated by our expert bartender Iván Martínez, former Spanish cocktail-making champion.
Opening hours: from 9.00 a.m. to 1.00 a.m.
Menu

Room service
One phone call and your favourite dish in your room just a few minutes later. Available 24/7. On our menu you can find small dishes, pasta, sandwiches, desserts, drinks and our special selection. Also, you can request any dish from the Brasserie Sorolla menu during its opening hours.
Menu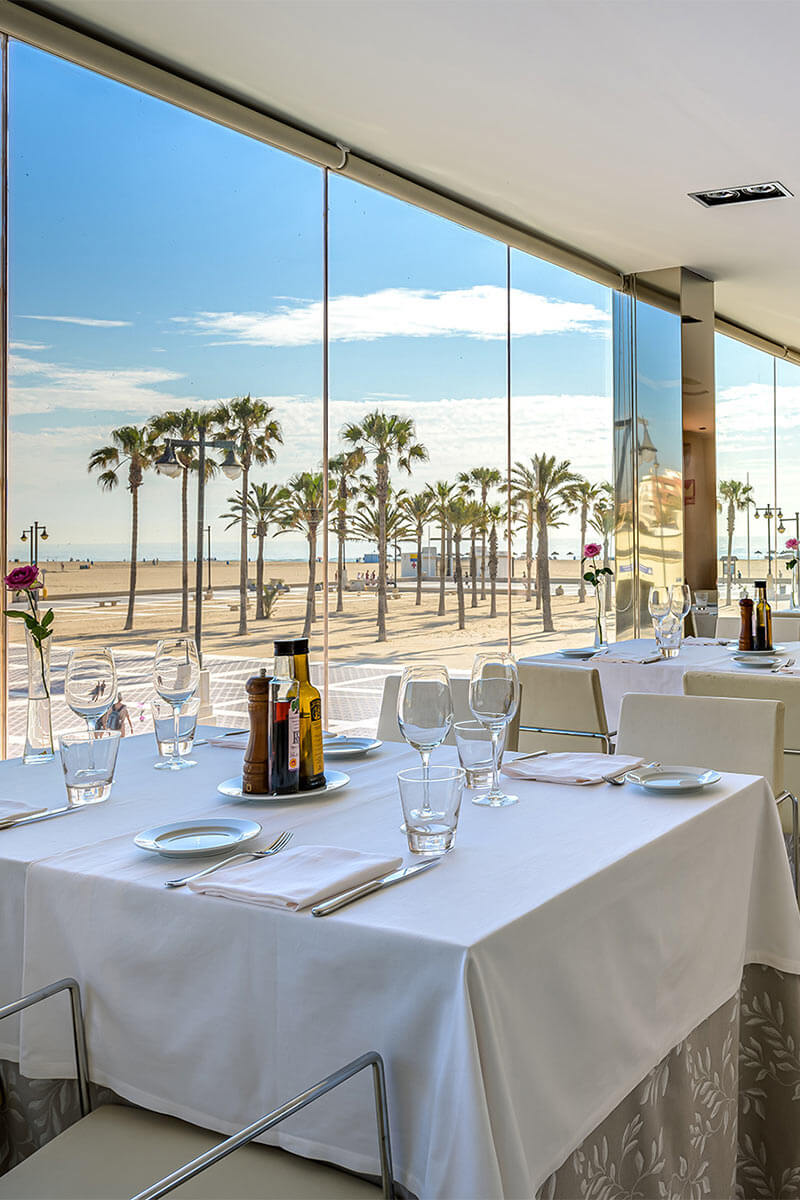 Blue Pool & Bar Restaurant
The Blue Pool Bar & Restaurant is a casual and fun concept. Located next to the swimming pool, you can sit down facing stunning views of the beach and the Mediterranean Sea while you enjoy refreshing creative cocktails, milkshakes and natural fruit juices.
Opening times
Open from April to October
Check our opening hours